Desna Sweet Bomb Lapsi Achar (Refill Pack)- 400 Gms
Grihini Foods Udhyog 10% Flat Off
Description
Desna Sweet Bomb Lapsi Achar (Refill) (Silver Pouch) -400 Gms
No meal is complete without a spoonful of sweet, sour, spicy and mouthwatering Nepali pickle. Experience the depth and flavor of Nepal with Desna pickles!!
Desna Sweet Bomb Lapsi Achar is a sweet and spicy pickle; a must have condiment at home, and it goes with every kind of food; be it rice, roti or even bread. Try this uniquely flavored Lapsi bomb with nachos or favorite chips. An unbeatable pairing!
Product of Grihini Food Udhyog
Nepal relishes its pickles, and in rural areas, the arrival of Lapsi season sees women gathering together to make achar in a tradition perfected over generations. Those big ceramic jars filled to the brim with fresh pickly sitting under the sun on terraces evoke childhood memories. Bringing back those times, Grihini Foods Udhyog is founded with an idea to use these women ancient culinary skills to reach millions of homes. Grihini is a step to empower homemakers (women) of Nepal; and also build a sustainable food network. By combining traditional and standardized approach, our homemakers make the pickle to achieve top quality.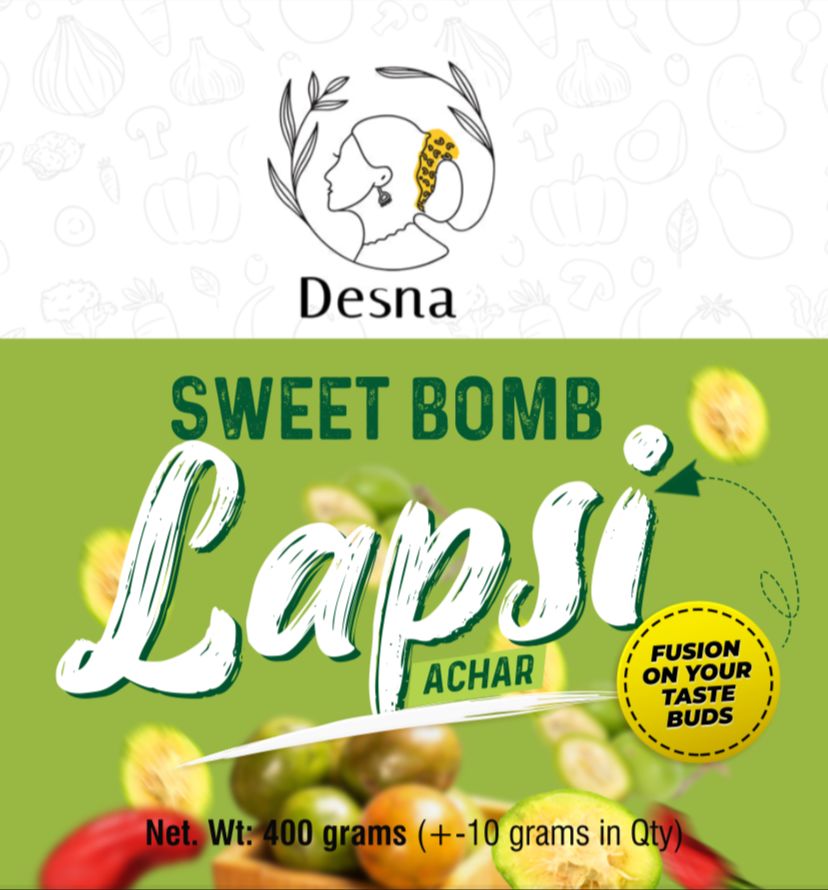 How to Use:
Step 1: Boil the finished/old glass bottle and cap of Desna Sweet Bomb Lapsi Achar in Water for 5 Minutes.
Step 2: Dry and Soak the Glass bottle under the sun and then with a washed and clean dry cloth.
Step 3: Break the seal, pour the pickle in the washed and dried glass bottle, and put the lid on.
Step 4: Open the lid of the jar, Scoop it, and put it on your plate/bowl
Step 5: Close the lid of jar tight and store in a cool dry place.
Ensure that no water gets in by wet teaspoon or damp hand while opening the lid
Alternative use: Mix with perfect cooked rice, use it with snacks, or simply spread on a paratha.
My Favorite Alternative Use: SCOOP UP ON SERVING AFTER MEAL. (BETTER FOR DIGESTION).
Fun Fact:
Lapsi is rich in Vitamin C
Achar (Pickle) is better for digestion. Pickles are also valuable sources to gain enough vitamins along with pro and pre-biotic bacteria useful for our bodies.
Pickle enhances the taste of food and results in happy eating
What's in the Package:
Desna Sweet Bomb Lapsi Pickle (Refill Pack) 400 Grams (Gross: 405 Grams)
Love and Hard work
Meet Our Heroes: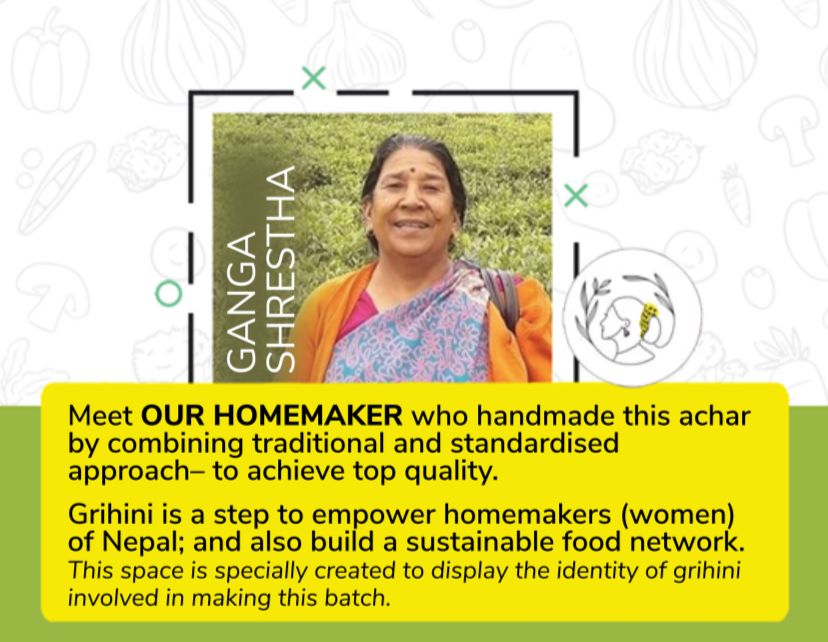 What do we assure?
The taste will remind you of your grandma's recipe

If you are away, each bite of Desna pickle will make you feel like home

If you are a parent, your kid will love you for packing it in tiffin box daily

If you are health conscious and on diet, you will start enjoying your diet food even with addition of just one scoop of Lapsi Bomb in each meal

Guests will love you for serving it to them

You will get used to compliments like: Aja ta majja ayo khana khayera, ghar mai hotel jasto khana, bhauju hajur ko hath ma ta jaadu cha, mero tiffin sab bhanda tasty, this feels like heaven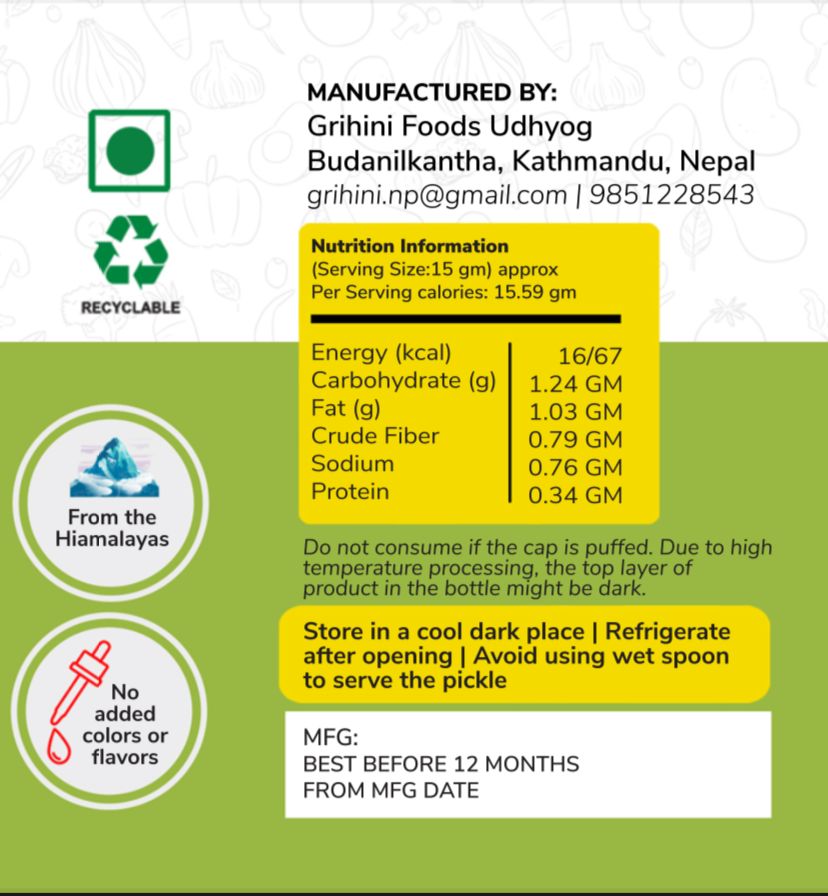 Suggestions:
At least purchase 2 as you might finish the 1st jar in a week itself. :P