Author's Name:  Jacobs Alan
About Author
Alan Jacobs is Distinguished Professor of Humanities in the Honors Program at Baylor University in Waco, Texas. His most recent books are How to Think: A Survival Guide for a World at Odds (Currency, 2017) and The Year of Our Lord 1943: Christian Humanism in a Time of Crisis (Oxford UP, 2018). His next book, Breaking Bread with the Dead: The Case for Temporal Bandwidth, will be published by Penguin Press in 2020.  Other books include  The Book of Common Prayer: A Biography and a critical edition of Auden's The Age of Anxiety (both Princeton University Press, 2013).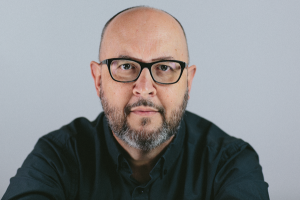 Before coming to Baylor, Dr. Alan Jacobs was Clyde S. Kilby Chair and Professor of English at Wheaton College (Illinois) since 1984. He is a graduate of the University of Alabama and received his PhD. from the University of Virginia. Dr. Jacobs teaches theology and literary theory for the Honors Program, a field in which his prolific authorship has established him as a leading scholar. His books include: The Book of Common Prayer: A Biography (2013); W. H. Auden, For the Time Being: A Christmas Oratorio (2013, edited) ; W. H. Auden, The Age of Anxiety: a Baroque Eclogue (2011, edited) ; The Pleasures of Reading in an Age of Distraction (2011) ; Wayfaring: Essays Pleasant and Unpleasant (2010) ; Sin: A Cultural History (2009) ; Looking Before and After: Testimony and the Christian Life (2008) ; The Narnian: The Life and Imagination of C.S. Lewis (2006) ; Shaming the Devil: Essays in Truthtelling (2004) ; A Theology of Reading: The Hermeneutics of Love (2001) ; A Visit to Vanity Fair: Moral Essays on the Present Age (2001) ; What Became of Wystan: Change and Continuity in Auden's Poetry (1998). ; Must Christianity be Violent? Reflections on History, Practice, and Theology, ed. with Kenneth R. Chase (2003).
About Book
Through this original and insightful anthology of mystical poems we gain glimpses of the spiritual path from poets both famous and forgotten. There are poems from the pens of English language writers as diverse as Sir Philip Sidney, John Donne, Christina Rossetti, W B Yeats, T S Eliot, Ted Hughes and Seamus Heany, as well as literary translations of poetic passages from the Rigveda, the Bible, the Upanishads, BHAGAVAD GITA and TAO TE CHING. With contributions from such legendary writers such as Teresa of Avila, Dante, Rumi, William Blake and Ramana Maharshi. There are 600 poems by over 250 poets. This inspirational collection of poetry invokes the deeper resonance's of the human existence, and the trials and ecstasies of the mystical path. It will sustain and comfort each of us on our own unique pilgrimage of the soul. - This is the greatest anthology of spiritual poetry that has ever been collected. - The sheer range of the source material is extraordinary: it spans all ages from the very early mystics over 4,000 years ago right through to the 20th Century - There are contributions from every spiritual tradition - from every age - 600 poems by over 250 poets
Publisher's Name:  Watkins Publishing
Publish Year: 2004
Binding: Paperback
Subject:  Poetry

Paperback: 560 pages

Language

: English
ISBN-10: 1842930540
ISBN-13: 978-1842930540